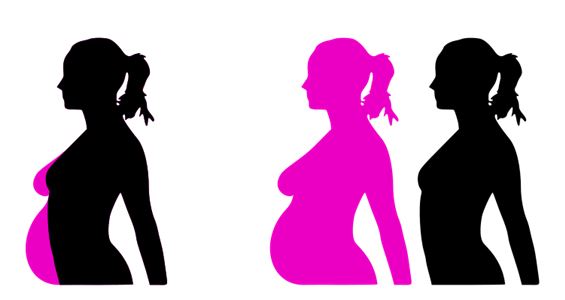 During pregnancy, your body goes through a multitude of changes, physically, and particularly hormonally, many of which could lead to pregnancy-onset skin tags. Here at Bradford Skin Clinic, we see many clients with skin tags every month. These small balloons of skin are also known as:
cutaneous papilloma or tags,
acrochordons,
fibroma pendulum,
soft fibroma,
papilloma colli,
or fibroma molluscum
Invariably benign, skin tags are no cause for fear, as they contain ducts, fibers, fat cells and nerve cells, and are usually covered in skin (epidermis). Although skin tags can appear anywhere, they are most common in areas where your skin rubs against skin, such as:
neck
upper chest
groin
under your breasts
armpits
eyelids
During pregnancy, they may also appear around the vaginal area.
Now that you know what skin tags look like, you can point them out to your gynecologist. Any experienced gynecologist will be able to diagnose them, since skin tags are so common during pregnancy.
Removing Skin Tags
If you have skin tags caused by pregnancy, we'd like to discourage you from being tempted to use any of the many home remedies available for skin tag removal. Many of them are very unsafe, for instance:
Applying nail polish remover: The chemicals in most commercial nail products are highly toxic, even when used topically. Transdermal application can cross to your baby, causing much harm to the both of you. Nail products should only be used on nails, and with caution, especially during pregnancy.
Cutting it with nail clippers or scissors: This method is painful (especially without local anesthetic) and unhygienic, particularly when used to remove eyelid and genital skin tags. It would be better to avoid the risk of possible infections that might stem from exposing the skin to bacteria.
Skin tag creams: During pregnancy, hormones cause your skin to be more sensitive than usual. Also, many skin care products contain harmful substances that may harm your baby. It is best to stick to natural skin care products during pregnancy.
Skin Tags: The Bradford Skin Clinic Method
The Bradford Skin Clinic practitioners recommend Vasculyse treatment for fast, effective and pain-free skin tag removal. Using a stylus to apply a mild current, coagulation is induced in the distended capillary, causing it to be absorbed and eliminated by the body.
A Vasculyse session takes around 5-15 minutes, and you should not need more than about three treatments. For your safety, a new stylus tip is used every time.
As with most other types of treatment and beauty spa treatments, Vasculyse treatment is not recommended during pregnancy. The good news is that skin tags don't pose any threat to your well being, and although it is somewhat annoying, it is something that can wait until after your sweet bundle is born.
Get in touch with Bradford Skin Clinic today to book your Vasculyse skin tag treatment.