4 Things That Set Professional Skin Therapists Apart From Beauty Consultants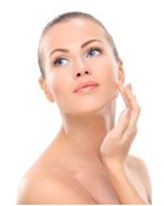 In a world with so much possibility, there are infinite choices. It should be a good thing, provided you know how to make the right decision. More people are seeking home based employment opportunities, and with low entry requirements, it is easy to become anything, and many people opt to become Beauty Consultants, skin care consultants or advisors. Having a true passion for healthy skin and beauty, as well as a love for ongoing learning, the world is your oyster.
However, as a client, you want to know that your skin is in the best hands possible. It is your biggest organ, one which is visible to everyone you see, and with its exposure to the elements, it is also highly vulnerable to what happens both outside, and on a molecular level inside of your body. As a woman, your confidence may well be tied to the condition of your skin, and that's why you should carefully weigh up how you treat it.
What's the Difference Between a Skin Therapist and a Beauty Consultant?
At an elementary level, their place and method of work differs; while a Beauty Consultant / advisor works from a department store, pharmacy, spa or from home, selling (often via Multi Level Marketing) skin care products for a specific brand, a skin therapist will generally work from a registered clinic or medical spa that provides various medical-grade treatments for advanced skin conditions. When searching online for skin treatments, a Beauty consultant might have an online store that sells their day-to-day products, while a skin therapist will have a website with information about the treatments the clinic offers, as that is the focus of a skin clinic.
Apart from those tell-tale differences, there are 3 main elements that set a professional skin therapist apart from a beauty consultant, in the eyes of the client. These are the essential differences that influence the level of care, expertise and results that can be expected.
1. Training
In order to become a Beauty Consultant, all you have to do is to undergo product training from the brand/s whose products you wish to sell. You should be able to assess a potential client's skin type with accuracy, and recommend a skin care regime based on the company's guidelines. A skin therapist or Medical Aesthetician, on the other hand, has to attend school, where she will learn about the biological makeup of the skin, and various near-medical treatments. With full-time attendance, you can complete the program in about six months to one year, and then you are required to do an Internship. Passionate skin therapists, who are serious about the health of their patients' skin, would attend ongoing training to learn about new techniques, products and equipment. They would independently assess the ingredients and methods based on their experience and medical knowledge before prescribing it to patients.
Mia Liefso, owner of Bradford Skin Clinic & Medical Spa is an example of a professional skin therapist. After years of working in gynaecology and seeing the effects of hormones on women's skin and bodies, she decided to combine her empathy for women and her passion for beauty into a skin clinic, which has since gained a reputation for excellent service and lasting results. She earned several diplomas in skin care, including Medical Aesthetics, Skin Therapy, and Laser and RF Technology and Physics.
2. Services
While a Beauty Consultant usually sells products from a counter (or the trunk of their car!), medical skincare therapists get down and dirty with their clients. After careful assessment of the skin and diagnosing any issues, they will cleanse and treat clients' skin, select and apply specialized cosmetic products and techniques to improve appearance, remove facial or body hair, apply chemical peels, or collaborate with dermatologists and plastic surgeons to provide patients with pre- and post-operative care. Their multifaceted approach combines medical grade treatments and products to provide advanced skin care solutions.
3. Products
A beauty consultant will usually be the ambassador of one, or sometimes a small handful of brands. Well-known brands, as well as new celebrity skin care ranges often rely on Beauty consultants to sell their products.
An expert skin therapist, on the other hand, will use a selection of medical grade products from premium brands, such as AFA MD and Obagi as well as their own formulations, to treat their patients. Their buying power ensures that they are able to purchase wholesale products and ingredients from the best brands, to bring affordable solutions to their clients. Although professional aestheticians do offer the basics, such as cleanser, toner and moisturizer, they are more focused on the deeper issues, such as chemical peels, skin brightening, anti-blemish treatment, deep cleansing and cellular renewal.
In a medical spa, facial peels are done in preparation for other treatments, or as a stand-alone service.
4. Equipment
Beauty consultants don't use tools and equipment, because many of these electronics are only sold to registered Medical Aestheticians. A professional skin therapist will use technology, such as light-based treatments, RF technology, laser acne clearance or hair removal, photo rejuvenation, localized fat reduction, and fractional resurfacing, in addition to products, to address all kinds of skin care issues.
While using a proven skin care routine from a young age is a great way to prevent a variety of skin conditions, visiting a medical spa has been proven the most effective method of dealing with a variety of existing skin care conditions. Skin rejuvenation is often only possible by means of medical-grade treatments, which is why you should rely on a professional skin therapist with the necessary qualifications and background.